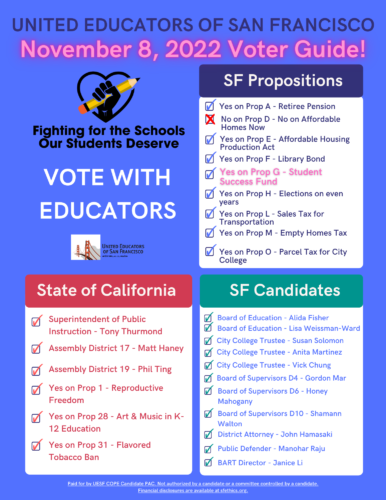 Now It's Time To Win! How Can You Get Involved?
So we've made our endorsements…now it's time to make sure the candidates and propositions we support win big! We'll be sharing more detailed information on how members can get involved with our election activities, including phone/text banking, door-to-door canvassing, passing out campaign literature, writing letters to the editor, and much more! For now, please email ask-uesf@uesf.org with the subject line "Let's Win!" if you want to help organize the upcoming campaign work. And stay tuned for more!
Paid for by UESF COPE Candidate PAC. Not authorized by a candidate or a committee controlled by a candidate. Financial disclosures are available at sfethics.org.