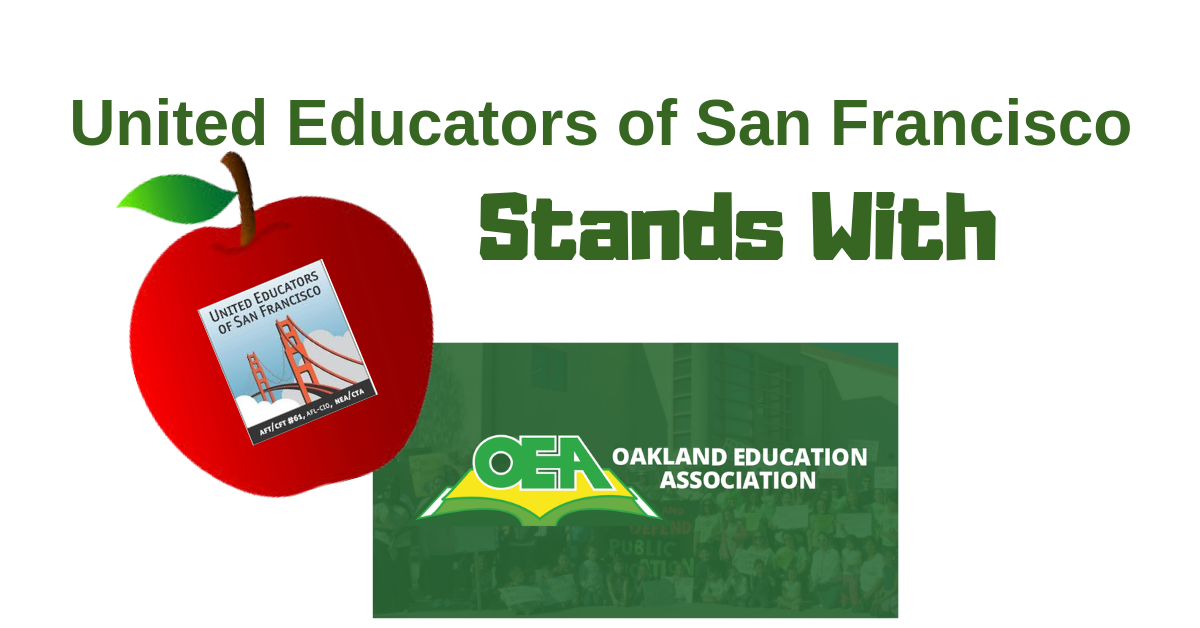 On Sunday, March 3, Oakland Education Association members voted to ratify their contract. With a turnout of over 70% of OEA members voting, the results were 64% YES for the 2017/18 contract term, and 58% for the 20/21 contract term.
Oakland saw the power and unity come alive due to the what they built at school sites, within their union, and throughout and beyond the City of Oakland. They estimate that 95% of OEA members honored the strike and they were able to build new leadership at all 86 of their schools.
The fight continues to ensure that the handful of billionaires are unable to determine the educational opportunities of Oakland students.
CLICK HERE TO READ THE TENTATIVE AGREEMENT THAT WAS RATIFIED
Watch the video from Friday at the Oakland March