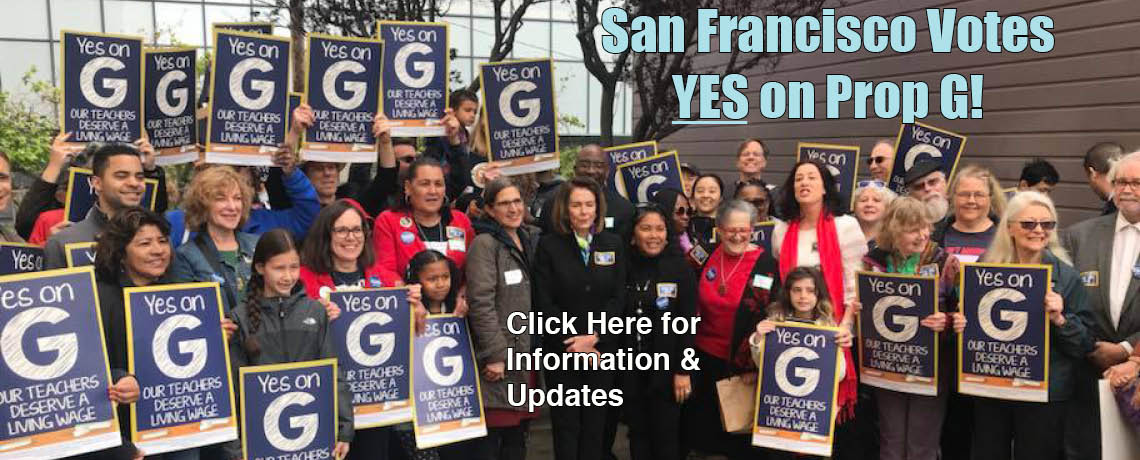 SF Voters Say Yes to Educators!
The streets of San Francisco were buzzing on Election Day as voters faced many important ballot decisions. Prop G campaigners could be seen throughout San Francisco maintaining visibility for Prop G and talking with voters. Overall, it is clear that San Franciscans value quality education for our students, as demonstrated by their broad approval of Prop G. As of Wednesday at 4:00 p.m., Prop G received more than 59% of the vote. Your active support at your sites, and in the community made this victory possible.
Now that Prop G has passed, UESF and the District will sit down to discuss the specifics of implementation.
We will keep you updated as information becomes available.
Here is what the salary schedule will look like:
2017-2020 Certificated Salary Schedule with Living Wages for Teachers add on
2017-2020 Certificated Salary Schedule with Living Wages for Teachers add on