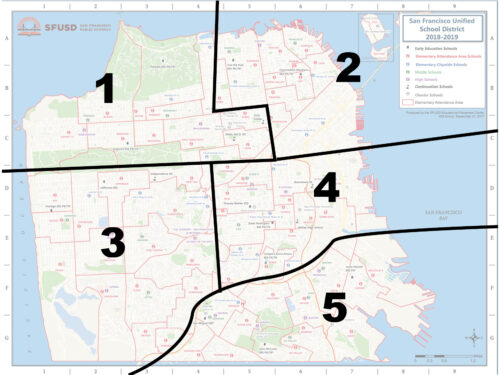 *Please note that Region 6 is not on the map but includes all non-site based work areas and assignments.
Staff Reps:
Email
repstaff@uesf.org
if you need representation or support in upholding the contract.
Field Organizers:
Email
organizing@uesf.org
if you need support carrying out UESF campaigns or are interested in organizing around site and work area issues.
Officers: Email Officers assigned to your Region (see list below) if you would like to have them visit your site or work area to explain union updates, clarify and offer feedback on union policies and practices. When emailing Staff and Officers, please make sure to include your full name, site location, and job title to make sure we have the correct information
Region 1: Frank Lara, Executive Vice President, EVP@uesf.org
Region 2: Cassondra Curiel, UESF President, President@uesf.org
Region 3: Nathalie Hrizi, Vice-President for Substitutes, VPSUBS@uesf.org
Region 4: Leslie Hu, Secretary, Secretary@uesf.org
Region 5: Geri Almanza, Treasurer, Treasurer@uesf.org
Region 6: Teanna Tillery, Vice-President for Paraeducators, VPPARAeducators@uesf.org