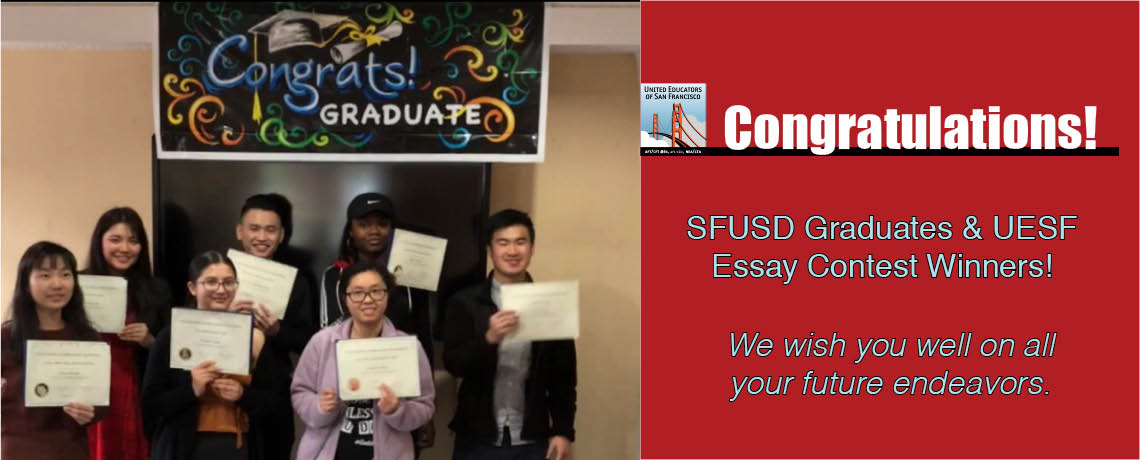 United Educators of San Francisco awarded 7 SFUSD graduates with scholarship awards based on essays the students wrote. There were over 50 applicants that applied for the scholarships that ranged in amounts between $500 and $2,000.
The SFUSD graduates plan to attend school within California and some outside of the state.
"We are proud of our students, and we are glad to provide support for them as they go on the next leg of their journey. Every student is a testament to the work that educators do to make sure San Francisco students can excel in the future," said Elaine Merriweather, the Scholarship Committee Chair and UESF Treasurer.